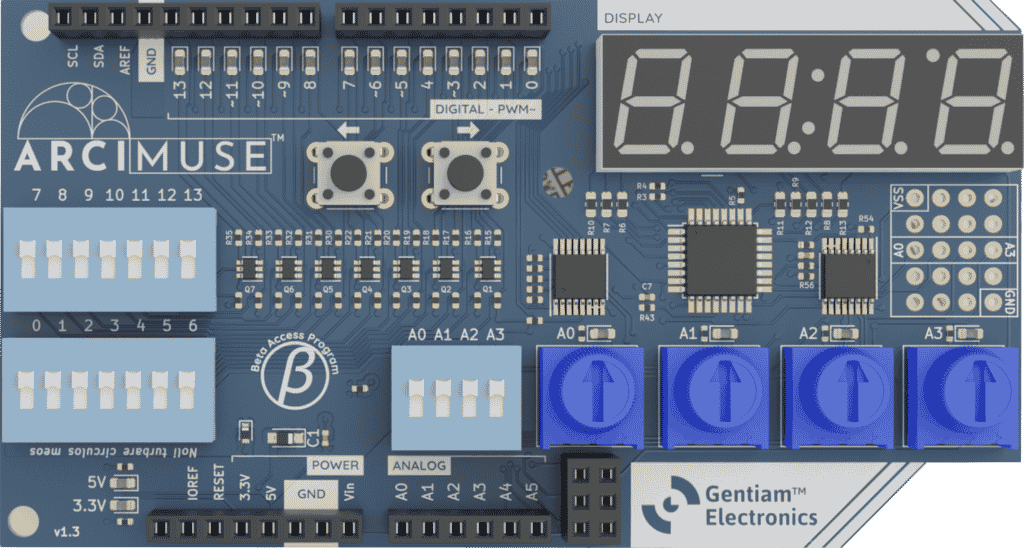 A handheld electronics workstation that is reliable and affordable!
Meet the electronics shield with the key functionality of expensive test equipment.
Join us to empower people to learn and create at home. 
Efficiently using the above on-board hardware allows for the inputs of a microcontroller-connected system to be driven and the outputs to be read, enabling the critical capability of several key pieces of expensive equipment.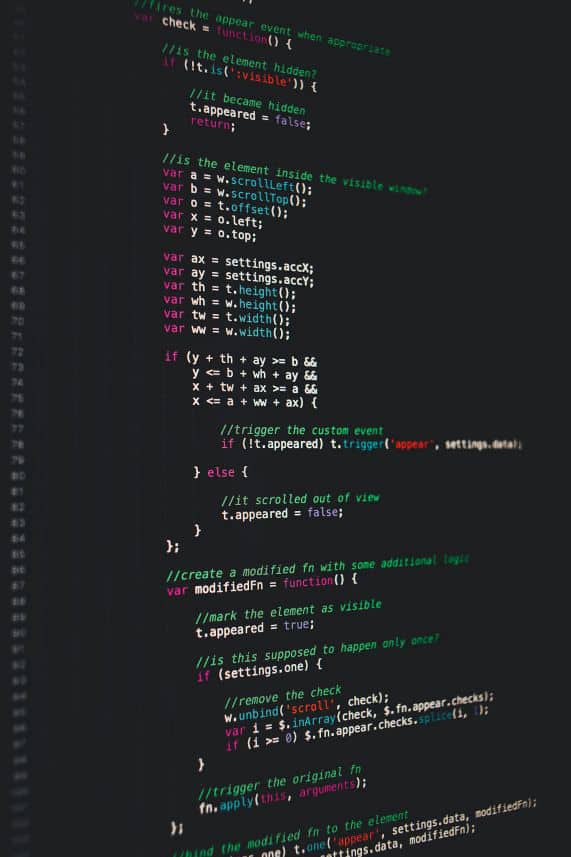 The ability to continuously monitor variables in the microcontroller memory brings incredible value in two very interesting ways.
Rapid Prototyping Without the Mess
A user-friendly experience, without messy assemblies of wiring, displays, switches, breadboards, knobs, etc. Whether you're just starting out in the world of electronics or a seasoned veteran, we've all been there: building complex circuits to try out our systems as soon as possible, while spending painstaking hours debugging it when a wire pops out.
This device has not been authorized as required by the rules of the Federal Communications Commission. This device is not, and may not be, offered for sale or lease, or sold or leased, until authorization is obtained.
Choices for students, teachers and budget restricted individuals are limited. Current products either come up short in abilities or high in cost. Industry standard equipment is on this chart.
| | Arcimuse | Arcimuse + UNO | Product #1 | Product #2 | Product #3 | Product #4 |
| --- | --- | --- | --- | --- | --- | --- |
| | | | | | | |
| | | | | | | |
| | | | | | | |
| | | | | | | |
| | | | | | | |
| | | | | | | |
| | | | | | | |
| | | | | | | |
| | | | | | | |
| | | | | | | |
| | | | | | | |
| | | | | | | |
| | | | | | | |
| | | | | | | |
| | | | | | | |
Arduino-Compatible Header Configuration: mount the boards directly onto an Arduino, STM Nucleo, UDOO, or similar boards, or connect with other 5V microcontroller (like TI LaunchPad) using jumper wires.

Digital Switches: Use these switches to apply digital inputs to your system, trigger events, turn on components, etc.

Digital LEDs: Use these LEDs to observe digital outputs from your system, observe status flags, etc.

Analog Potentiometers: Use these knobs to apply analog signals into your system from 0 to 5 V, either as inputs to other components, or as continuously changing variables in your microcontroller.

Analog Connects: Use these switches to disconnect Analog Potentiometer Knobs from system (to prevent overwriting analog input measurement).

Analog LEDs: These indicate when the Analog Potentiometer Knobs are connected to the system.

On-Board Display: We've gone through great pains to effectively use a low-cost display solution to intuitively display all the required measurements and other information, with the goal of driving the product cost as low as possible!

Push-Button Navigation: We've used several user-friendly and intuitive approaches to allow you to navigate the User Interface and Context Menu being displayed using just 2 push-buttons!
On-Board Temperature: We've added on-board temperature measurement, useful in tracking health and reliability of your system!

Digital PWM Measurement: Use this feature to measure frequency and duty cycle of PWM signals (for PWM-enabled pins in Arduino-compatible configuration), and avoid having to purchase an oscilloscope of your own!

Analog Input Measurement: Measure analog signal values from your system, as a voltmeter or other sensors (like temperature, light, current, flux, and so on). These can either be external or mounted on the on-board Sensor Pad (see below).

Display and Watch Variables: Send data from your microcontroller (such as an Arduino, STM Nucleo, TI LaunchPad, etc.) to your ARCIMUSE. Use this feature to set up watch variables in your microcontroller that you can monitor in real-time! Alternatively, post-process system values in your microcontroller and send to be displayed on ARCIMUSE. These include sensor conversions (e.g. using lookup tables) for temperature, voltage, light, etc., or system calculations being performed real time, such coulumb counting for tracking battery state-of-charge!

Return Measured Values: Send measured data back to your microcontroller. Use this feature to set up a quick-and-friendly data acquisition system (DAQ) to log measurements, or to include in decisions made by your microcontroller.

Channel Select: This feature enables you to select the channel in ARCIMUSE transmitting data back to your microcontroller. Use this feature to rotate between channels when capturing data.

Sensor Pad: Those who wanted to read higher voltages (say 12 or 24V) can now do it by mounting a voltage divider directly onto the ARCIMUSE board! We broadened the functionality to allow ,any types of sensor circuit to be mounted (current, temperature, light, flux, etc.). The User Manual provides example mounting configurations for various sensor circuits.

Self-calibration: Hardware and software updates for an internal self-calibration sequence (adjusting to the supply voltage) every time you startup the device.